THEATRE
Shows
Clown and Physical Theater Shows, Sketches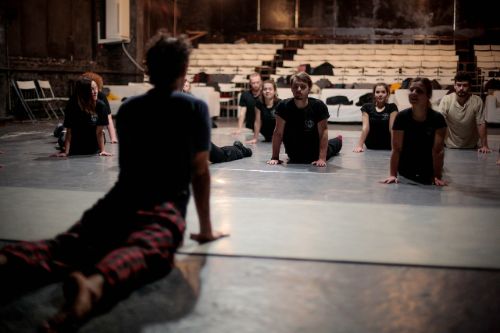 Workshops
Movement and Clown workshops to open yourself up
STAGE DI TEATRO aperto a tutti
PASSATO
Sono 2 giorni di workshop, 7 ore al giorno, un immersivo lavoro sulle dinamiche di gruppo, allenamento fisico, rapporto tra voce e corpo, lavoro sui caratteri etc. Organizzato da Lagotina Teatro, più info sul info@lagotina.ch
80 chf al giorno / 150 CHF i due giorni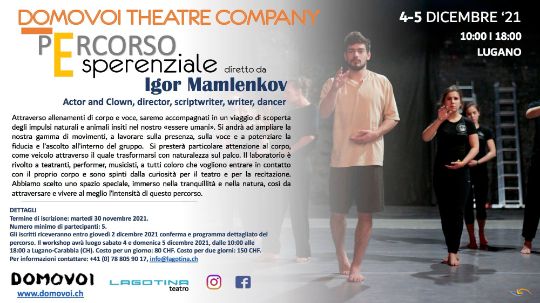 WORKSHOPS FOR ADULTS AND KIDS
Theater, clown, movement workshops for kids and adults in Switzerland and Europe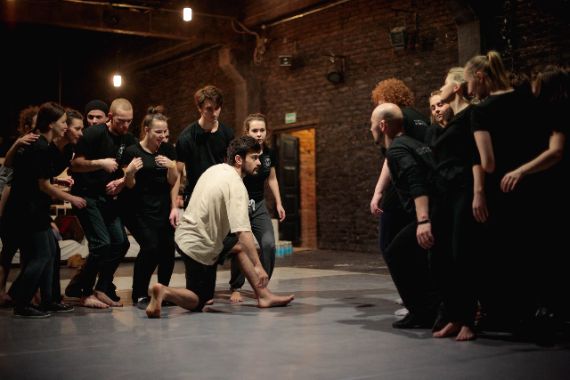 MOVEMENT WORKSHOPS
The basic principle here is that our body is made to move, not to sit. Here we will work on natural body impulses, partnering work, discover various possibility to move, floor work, work on your center and more. This could be useful to theatre-makers, performers, musicians as well as common folks who want to get in touch with their body and core.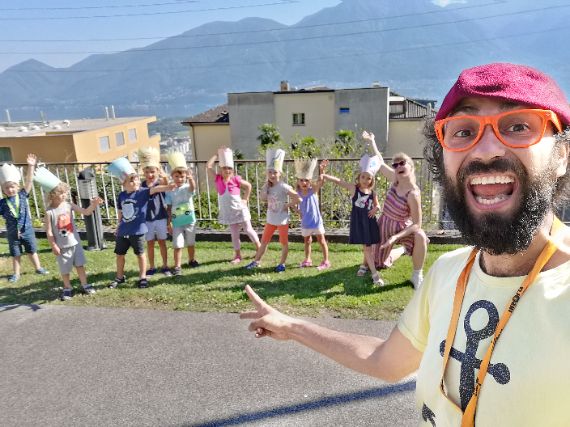 WORKSHOP FOR KIDS
We work with different age groups - 3 to 5 years old, 7 to 10 years old, and of course, from 11 to 14 years old. We create things with our hands, dance, do acrobatics, play music and sing, play theatre games. Minimum is 3 hours a day, 3 days. If you want more information or want to organize a workshop, get in touch with us. The contacts are at the bottom of the page.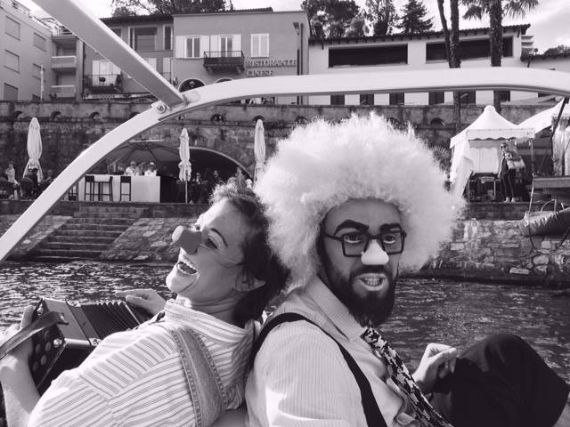 I invite to explore the World of Clown and Creation. Clown in its simple beauty. Discover, play, interact, discover what works for you, discover your inner monologue, find a new character and ideas for a sketch or a show. We explore the joy of playing.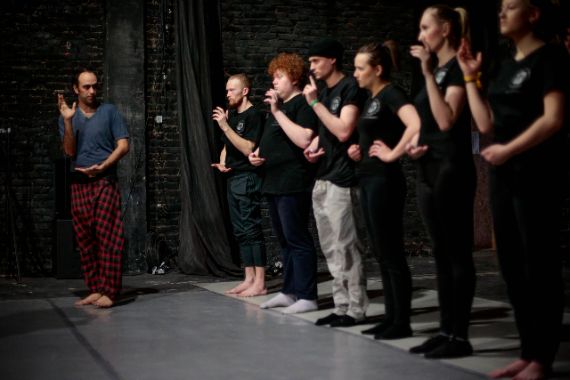 THEATRE AND RHETORICS
Drama Theatre and Public speaking have a lot in common. And that's rhetorics. Art of expressing yourself through the words. In this workshop, I will the tools to professional and amateur speakers to make their diction, public presence better. Breathing, relaxation techniques, getting into the right mindset, improvisation games, fun and professionalism.
© 2020 All rights reserved.